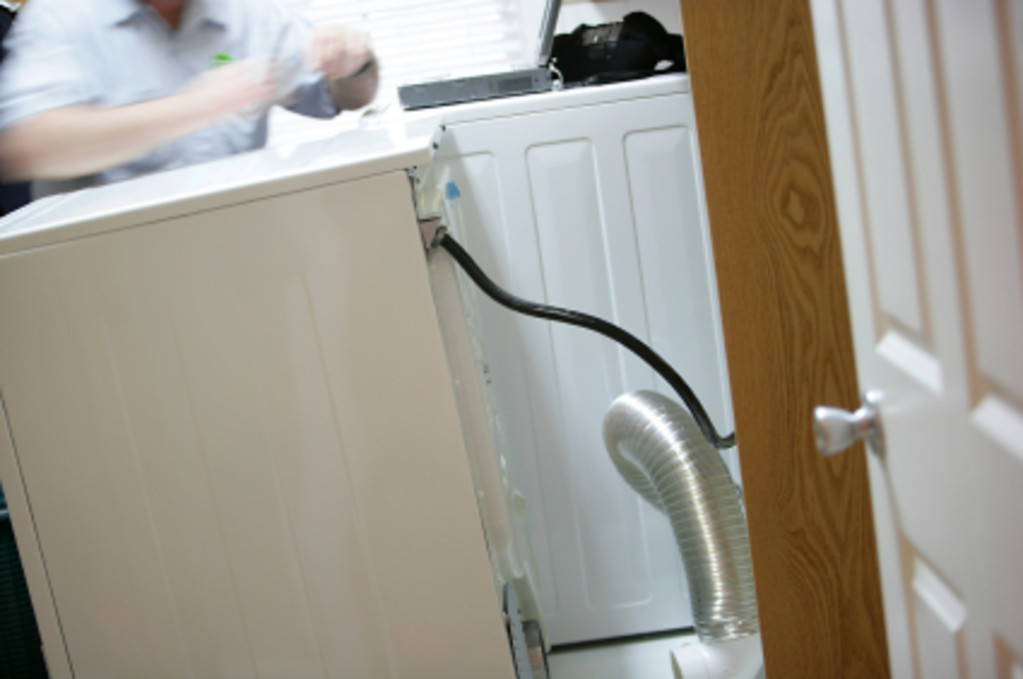 Are you attempting to make do with a broken dryer? It can't be very easy hanging up your items to air-dry or lugging them to the laundromat. When you're ready to lighten your load with professional dryer repair, Hudson Appliance Repair & Removal is here to help. Before you spend any more time making up for your malfunctioning dryer, take a few minutes to contact our clothes dryer repair specialists. We combine first-rate customer service with extensive technician experience to deliver nothing but the best for your home dryer repairs. Haven't you struggled long enough with a dryer that's not doing its job? Call us today so we can show you how well we do ours!
No washer and dryer repair problem is outside the scope of Hudson Appliance Repair & Removal's expertise. In Lincoln Park and the surrounding area, you can feel confident coming to us for Maytag dryer repair, Frigidaire dryer repair, and service on pretty much any other brand sold. Whether you need dryer repair service for a basic Whirlpool unit or an advanced GE model, it really doesn't matter. We're able to tackle the full spectrum of residential dryer repair problems, including:
Dryer not drying 
Unit overheating
Failure to tumble
Unusual noises
Strange odors
And more!
After a thorough examination of your broken dryer, we'll customize a strategy to give you lasting results. As a full-service washer and dryer repair company, we work on both gas dryer repair and electric dryer repair. We also have access to all the essential parts you might need to get your ailing dryer back on track. Not only do we supply key dryer service parts from belts to igniters to pulleys, but we also ensure you get lasting repairs with our 90-day parts and labor warranties. Our dryer repair service is designed to go the distance for you and your home!
Dryer Installation
There's no question that appliances work best when installed and tested by professional technicians. Dryers are no exception. That's why, if you're investing in a whole new dryer or purchasing a dryer replacement, it's wise to avoid amateur mistakes by opting for expert dryer installation from Hudson Appliance Repair & Removal. Particularly with home dryers, which can overheat and cause fires, it just makes sense to have your dryer hook-up safely carried out by our trained technicians. We have 10 years of experience in both gas dryer installation and electric dryer installation, so we can get your unit off to a great start no matter what type of dryer you buy. We also offer old dryer haul-away for your convenience.
Whether you're seeking repairs for a dryer not drying or you need dryer installation in Lincoln Park, excellent customer service and quality results can be yours. Reach our licensed and insured dryer repair team today via phone or e-mail. We'll take great care of you!